Access control can be intimidating, but American Fence Company – Iowa prides themselves on making it as easy as possible for you. They understand that quicker and easier you can gain access to your property, the better. With over 100 years of combined experience in gate operators and access control, American Fence Company – Iowa can create any system you want. American Fence Company is also a dealer for most access control companies in the market.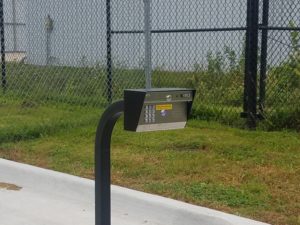 Chain drive or rail drive systems in cantilever gate operators allow you to sit in the comfort of your vehicle as they move your sliding gate open and closed. Access control has evolved quite a bit and offers several options now, so you can put in a system that tailors to your needs. For example, if you would like a quick and efficient exit, you can install a free exit loop that when driven over, opens the gate automatically. On your gate location, you can also install a closed-circuit camera to easily view whoever is trying to enter your property.
Swing gates are another style of gate that American Fence Company – Iowa is more than capable of automating it for you. They have experience installing many gates, ranging from 8 feet to 70 feet, so no matter what size gate you want they are more than prepared accommodate you. Swing and slide gate operators are alike in many ways, the main difference between the two is their different opening and closing mechanism.
When a gate opening doesn't have the room to accommodate the storage of a sliding or swing gate, vertical pivot gates are another common solution. This is another common style of gate and can be equipped with all of the mechanisms available on swing and sliding gates.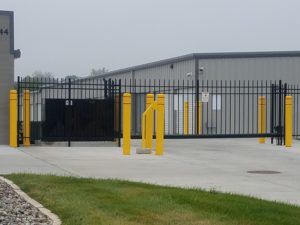 For most types of access controls listed above, there are also solar options. These options can be economical and a great way to cut down on your energy bill while being environmentally friendly. There are several things you need to consider if you're wondering if solar would be a good option for you. Most importantly, how often will the gate be in use and how much sunlight do you get in that area.
American Fence Company – Iowa would love to discuss your gate access control options today. Please call them at (515) 265-6100 or submit an online request.