Playgrounds with the most important thing in mind: Safety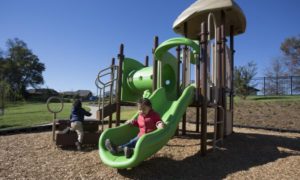 American Playground Company is our exciting new division. Our office in South Dakota identified the potential in this new endeavor and took charge to pave the way in the playground and outdoor recreational equipment market. American Playground Company is the Midwest's up-and-coming park, playground, and equipment contractor expanding into Missouri, Iowa, Nebraska, Minnesota and South Dakota.
In our 50 plus years in operation, American Fence Company has become one of the industry's leaders in security solution sale, installation and design. We have an exhaustively trained crew of installers who are experts in handling and installing intricate security equipment. This expertise is now going to be an asset into this new division, as playground equipment needs a keen eye for detail to ensure both fun and safety.  Your child's safety is our top priority, and we ensure nothing but the highest quality installations.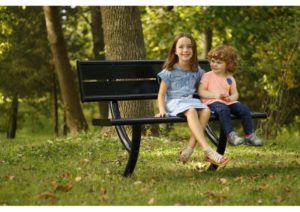 We never use subcontractors at American Playground Company, only our own hired work, so we can guarantee that all of our crew meet and then exceed industry standards. We will work with you through every step of the process from your free estimate to the end of installation.
American Playground Company specializes in the design, procurement and installation of outdoor recreation such as parks and playgrounds. We would love to start your free estimate today. Give us a call at 1-605-368-9929 or submit an online request.