American Access Company is the Midwest's largest automatic gate repair, gate opener repair and gate access system repair service. American Access Company, a division of American Fence Company, installs and repairs maintenance thousands of gate openers, gate operators and automated gate systems every year. More importantly, American Access Company provides maintenance on many of these gate openers on an annual basis, avoiding costly gate motor and operator repairs and break-downs.
New Gate Opener Installation
American Access Company installs over 500 new gate operators, gate openers and access control systems every year. With our team of gate access control technicians, we provide complete turnkey installations.
American Access Company is a master distributor for our nation's leading gate openers. LiftMaster Chamberlain, Linear, OSCO, GTO, HySecurity are just a few of our vendor partners. Annually, we conduct new product, safety and installation training on these major brands.
Complete Gate System Installation
Gate openers are very limited in their ability to act on their own. You will require no less than five different gate control devices to successfully operate your automatic gate system. From keypads and card readers, magnetic ground loops and wands, photoelectric through beams and contact edges; one form or another of these devices is required to complete your automated gate system.
Gate Operator Replacement
Replacing a worn-out gate operator involves more than just swapping-out the unit. It involves upgrading the gate system and gate safety devices to integrate with the new gate opener. Today's gate operators require integrated safety devices be in-play before beginning operation. American Access Company's professional staff are knowledgeable not only on today's technology but on older units as well. We have been installing gate operators and automated gate devices for over five decades.
American Access Company is one of the Midwest's largest installers of complete electric gate systems. In cooperation with our vendor partners, we maintain a large inventory of components you will require to complete your system.
Gate Opener Repair
Twenty years ago, a gate opener was nothing more than an electric motor, gear reducer, a brake, a couple contacts and ice cube relays. Repairs were simple with so few moving parts. Today's gate operators are sophisticated pieces of machinery with multiple circuit boards, plug-in and standalone components, and integrated gate safety devices. Open one up and it will resemble a personal computer.
To repair these gate openers, it requires factory trained technicians who understand not only the mechanics but the electronics. American Access Company has those technicians who annually participate in manufacturer training on the latest equipment. Gate repair is one of the most important services we offer, and we are proud to have such a skilled crew that is more than capable of repairing even the oldest or most obscure electric gate system.
Gate Opener Service and Maintenance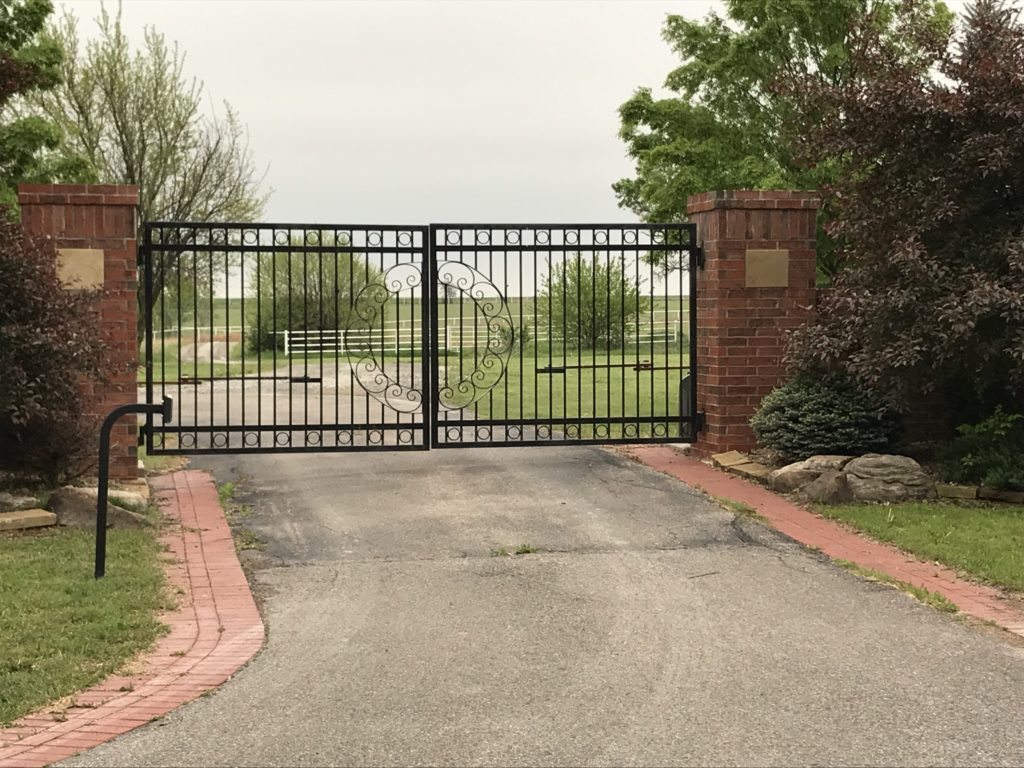 Maintenance is a key step in the healthy, long life of your automatic gate. Your gate's chains should be cleaned, greased and tensioned as just one example of regular maintenance on your gate operator. Your gate opener should be maintained and serviced annually. American Access Company provides a complete service program through our service agreement or whenever you call. We will conduct an annual compliance check for proper maintenance and safety. Common features we inspect and adjust during these appointments include:
Chains
Guides
Chain rollers
Trucks
All moving components